In 2015, the stations and online formats of ProSiebenSat.1 impressed with exciting shows, extraordinary documentaries, successful proprietary formats and thrilling sport events. Thus, in 2015 the station group achieved the highest group market share for ten years.
Content Highlights 2015
EVERGREEN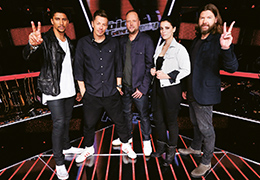 In "The Voice of Germany" the search for outstanding singing talent again delivered extraordinary and emotional music moments in 2015. On SAT.1 and ProSieben, the fifth season of the show again achieved very good market shares of up to 22.7 % among viewers aged between 14 and 49 years. On average, 18.9 % of viewers (14 — 49 years) watched Germany's best musicians.
WE LOVE TO ENTERTAIN YOU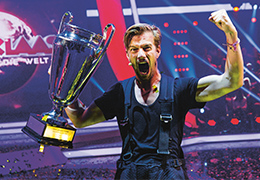 ProSieben celebrated Saturday evenings with spectacular show highlights. "TEAMWORK — Spiel mit deinem Star" launched successfully with a 17.3 % market share among viewers aged 14 to 39. In this show, four stars battle it out over twelve rounds to win EUR 100,000 or more for one of their fans. In "Joko gegen Klaas — Das Duell um die Welt" the popular entertainers showed full commitment to the fight for the title of world champion. Up to 22.7 % of 14- to 49-year-olds didn't want to miss it. "Schlag den Raab" achieved a high of 30.2 % among viewers aged 14 to 49.
UNDER OBSERVATION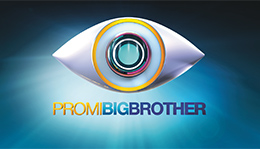 In 2015, another twelve celebrities spent another 15 days in one house: "Promi Big Brother" began its third season and gave SAT.1 an outstanding season average of 17.9 % and record market shares of up to 22.5 % among 14- to 49-year-olds. After midnight, the program went into extra time on sixx and the Late Night Show with Jochen Bendel drew in an average of 4.9 % of 14 to 49 year old viewers. The celeb-spectacular was completed by the web show "Aaron live" with last year's winner Aaron Troschke. The fourth season airs in 2016.
THRILLING & CULINARY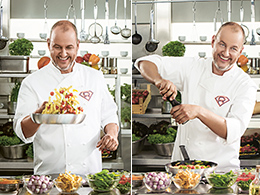 On a mission in the animal kingdom: "Bonesetter" Tamme Hanken heals animals all over the world and provides insights into his impressive expert knowledge. Up to 8.5 % of 14 to 49 year old kabel eins viewers followed the East Frisian on his journey. In addition, Frank Rosin was on a culinary mission: In "Rosins Kantinen — Ein Sternekoch undercover", the professional chef spruced up Germany's canteens. It was watched by up to 7.5 % of 14 to 49 year old viewers.
HAPPY BIRTHDAY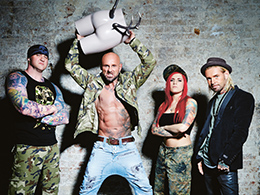 The TV fledgling sixx celebrated its birthday on May 7 and looked back on five years of mystery series, reality TV, celebrity news, fashion tips, food and factual formats. The women's station treated itself to a special gift with the in-house production "Horror Tattoos — Deutschland, wir retten deine Haut": With a market share of up to 4.1 % among 14 to 49 year old viewers, Germany's first cover-up casting show was a complete success. In the relevant target group of women aged 14 to 39, sixx reached market shares of as high as 8.4 %.
SERVICE & CULT
SAT.1 Gold delivered current affairs, reports from all over the world and helpful real-life tests in its service magazines "Focus TV Test" (up to 1.3 %, 14- to 49-year-olds), "Lenßen live" (up to 1.0 %, 14- to 49-year-olds), and "Lenßen klärt auf" (up to 1.6 %, 14- to 49-year-olds). Classic series like "Bonanza" (up to 8.2 %; 14- to 49-year-olds) and "Der Bulle von Tölz" (up to 3.7 %; 14- to 49-year-olds) also let viewers wallow in nostalgia.
PEAK RATINGS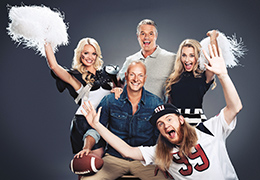 Touchdown for ProSieben MAXX: The National Football League earned the station market shares of up to 13.9 % among 14 to 39 year old men. With a 2.3 % daily market share on December 27, 2015, ProSieben MAXX also achieved the second-best value in its history. But thrilling series events like "24 — Live Another Day" (up to 4.9 %, 14 to 39 year old men) and "House of Cards" (up to 3.8 %, 14 to 39 year old men) also went down well with viewers.
YOUNG AT HEART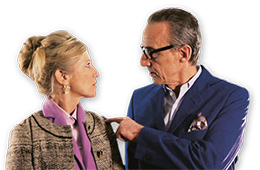 Being old is for other people. Married couple "Fässler-Kunz" is convinced of this as shown in the Swiss sitcom named after them. The couple is nearing retirement and constantly getting into embarrassing but always funny situations. The first season of the comedy on SAT.1 Schweiz lured up to 5.0 % of 15- to 49-year-old viewers to their television screens.
COMEDY & CAPITAL
On PULS 4, Austria's top comedians cast a light on wasted taxes. In "Bist Du deppert — Steuer­ver­schwen­dung und andere Frechheiten" they presented 24 cases of money-wasting that cost the taxpayer around EUR 2 billion. The first season achieved an average market share of 7.2 % among viewers aged 12 to 49. But contestants in "2 Minuten 2 Millionen — Die Puls 4 Start-Up-Show" had to convince not only the viewers. Young entrepreneurs presented their business ideas to top Austrian business people and tried to bring them on board as investors. On average, 5.8 % of 12- to 49-year-olds tuned in to root for the business founders.
#NETZFRAGTMERKEL — THE WEB ASKS MERKEL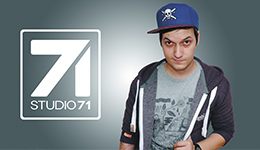 Web star LeFloid alias Florian Mundt became the first YouTuber ever to interview German Chancellor Angela Merkel. The topics of the interview were what is important to people in Germany and what quality of life means to them. Since going online, the video has been viewed over 4.5 million times. LeFloid has been with Studio71, ProSiebenSat.1's MCN, since June 2015 and is one of the most influential and well-known web stars in Germany.
JUST THE NORMAL (MARRIAGE) MADNESS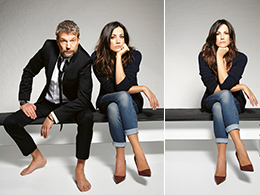 The ten-part hit web series "Der Lack ist ab" with Kai Wiesinger and Bettina Zimmermann generated more than 3 million video views on MyVideo in April. The project comprises 10-minute episodes taking a comical look at the challenges of modern family life and aging. The second season of the web series produced by ProSiebenSat.1 subsidiary 7NXT started in October. "Der Lack ist ab" is aimed at viewers aged 40 and older, who have often been neglected online before.