We reach several million of people every day with our TV stations and digital platforms. Our content helps to shape opinions. We are conscious of this responsibility and use the reach of our media to draw attention to important ecological, social and political issues. In doing so, we are in pursuit of four goals: We want to offer opportunities, promote culture, communicate values, and build knowledge.
Public Value 2015
RED NOSE DAY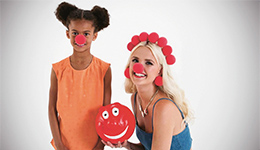 In April 2015, the 13th "RED NOSE DAY" took place on ProSieben. According to the claim "giving makes you happy," famous faces such as Jerome Boateng, Wolfgang Joop, and Joko and Klaas appealed to viewers with numerous activities to donate for children in need. The employees of ProSiebenSat.1 Group also got involved for the good cause: In 2015, around 260 employees took part in the annual company run. ProSiebenSat.1 honored every kilometer run and particularly good run times with a cash donation. In total, the employees raised EUR 38,788 in donations this year. The Company has raised more than EUR 12 million in donations since Germany's best-known charity brand launched in 2003.
DIE ARCHE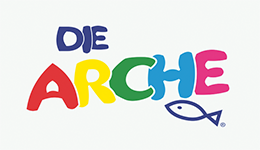 "Die Arche e. V." was founded in Berlin in 1995. The Christian children's and youth charity is now active at 20 locations in Germany, reaching over 4,000 children and young people. "Die Arche" (The Ark) supports children and young people, fosters their social skills and offers education and sports, healthy eating and individual counseling. A concept that ProSiebenSat.1 supported for six years. In 2015, all the income from "RED NOSE DAY" went to "Die Arche" for the first time. The initiative used the donations to finance the construction of the 20th "Die Arche" facility in Berlin-Treptow, which has offered children a new place to go since October 2015.
startSOCIAL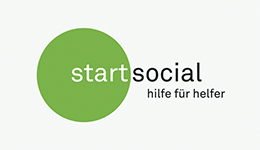 Many people have ideas about how to tackle social problems, but often come up against practical problems when trying to implement them. This is where the nationwide "startsocial" competition with the motto "help for helpers" comes in. For three months, experts from industry or social organizations coach founders of selected projects with their specialist knowledge. A jury then selects the 25 best initiatives; seven of them receive an award from patron and German Chancellor Angela Merkel. ProSiebenSat.1 Group has sponsored the competition as a co-founder since 2001 together with dedicated employees, who support numerous startsocial projects.
BUSINESS@SCHOOL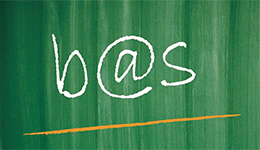 In 2015, ProSiebenSat.1 Group supported "business@school", the education initiative from The Boston Consulting Group, for the first time. The objective of business@school is to strengthen the link between business and school. For a year, ProSiebenSat.1 employees coach students from tenth to twelfth grade at two Munich high schools and advise them on the implementation of their business ideas. The coaches support the students with their specialist knowledge and practical experience. They not only impart knowledge about methods and content, but also promote the students' qualifications as business founders.
SCHOOLSON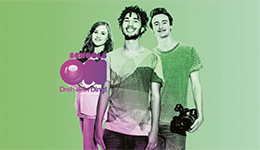 In 2015, ProSiebenSat.1 launched the nationwide "SchoolsON" initiative with the support of the German Children and Youth Foundation. For the first time, students and apprentices aged between 14 and 18 were called on to produce creative video reports for the TV shows "taff," "Galileo" or "ProSieben Newstime" alone or in groups. Alongside practical tips on filming, the competition mainly focuses on imparting media literacy. A total of 160 teams took part in "SchoolsON." The winning report in each category was broadcast on the respective show.
GREEN SEVEN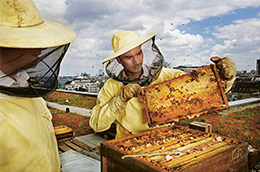 During the annual "Green Seven"-theme week, ProSiebenSat.1 Group uses its large reach to catch especially the young viewers' attention in order to promote a sustainable and environmentally friendly lifestyle. In the week from June 17 to 21, 2015, the ProSieben logo turned green for the seventh time. "Save the Bees" was the motto. It highlighted the bee, which is threatened with worldwide extinction, and its extraordinary abilities. Even outside "Green Seven Week," ProSiebenSat.1 Group regularly provides space to environmental issues in its programs.
SOCIAL DAY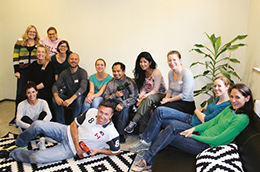 Social engagement and responsibility are a priority at ProSiebenSat.1. With "Social Day", we as a company want to provide a framework in which we can live this social responsibility together and help the less privileged. On October 8, numerous employees took this opportunity again and got involved in social Munich institutions during their working hours. For example, these included the Salesianum refugees' home, the foundation for blind women in Nymphenburg-Neuhausen, and the adventure playground in Neuhausen. The first Social Day at ProSiebenSat.1 was held in June 2013. Since then, 252 employees have taken part.
YOUNG LIONS
"Young Lions" is ProSiebenSat.1's support initiative for the filmmakers of tomorrow. With expertise, financial means, and sought-after broadcast time, the media group supports up-and-coming talent from the Baden-Württemberg Film Academy. This encourages young talents and gives them the chance to film extraordinary subject matter. In 2015, the TV station sixx showed three films from the next generation that were created in cooperation with the Film Academy under the label "Young Lions 7.1."
DIVERSITY DAY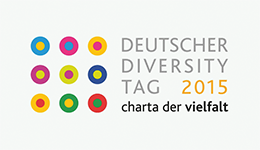 On June 9, 2015, the "Diversity Charter" association organized the third nationwide "Diversity Day". ProSiebenSat.1 supported the campaign day both in the company and on air. TV magazines such as "taff" and "Galileo" broadcast numerous reports on "Diversity Day" that showed why diversity and tolerance are fundamental to our society. For example, taff launched "Bleib fair," a large-scale social experiment about cyberbullying, and campaigned for openness to and acceptance of all cultures, creeds and sexual orientations.
FIRST STEPS AWARDS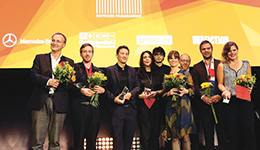 ProSiebenSat.1 Group champions the next generation of filmmakers with numerous projects and initiatives and supports film schools all over Germany. The objective is to smooth the way for young people to enter the film and music business. The station group supports a total of seven institutions, including the Bayerische Akademie für Fernsehen (Bavarian Academy for Television) and the Hamburg Media School. ProSiebenSat.1 is also a co-founder of the "FIRST STEPS Awards", which the German Film Academy awards every year to the best films produced by students graduating from German-language film schools. The award is the most prestigious prize for young talents in Germany and includes prize money of EUR 92,000. In September 2015, the "FIRST STEPS Award" was awarded for the 16th time at a big event in Berlin.
#MUNDAUFMACHEN — SPEAKING OUT
"#MUNDAUFMACHEN gegen Fremdenhass" (speaking out against xenophobia) — in a video message, Joko Winterscheidt and Klaas Heufer-Umlauf speak out clearly against racism and against stirring up hatred against refugees on Facebook. ProSiebenSat.1 Group stands resolutely behind the words of the two entertainers. The company expressed its position on the nascent hostility toward refugees in Germany by broadcasting the statement on the "SAT.1 Frühstücksfernsehen," "ProSieben Newstime," and "taff" formats, among others, and simultaneously called on employees to donate items to the refugee charity Münchner Flüchtlingshilfe e. V.