They improvise charmingly and comment passionately: Young Web stars are making the online video market boom. They have no need for Hollywood. Their stage is the World Wide Web. Their professional partners are multi-channel networks. By acquiring Collective Digital Studio in Los Angeles and combining it under a single umbrella brand with Studio71, ProSiebenSat.1 has ensured access to a worldwide creative scene — and a lucrative growth market for premium content.
Digital & Adjacent: The Boom in Multi-Channel Networks
A narrow street winds its way to the nondescript white building. There's not much Hollywood glamour to be seen in Burbank, a few miles north of the big film studios. Michael Green, CEO and founder of multi-channel network Collective Digital Studio (CDS), is sitting in his office. It's a quiet day. He's just been on the phone with Munich — about his measurements. Green laughs. These Germans make everything so precise, even when it's only a matter of a couple of beers. OK, so he's supposed to wear trousers made of soft cowhide. Fine. But now they have to be tailor-made for him. He's heading to Oktoberfest for the first time in his life.
Rising to the world's top league: Studio71 expands into the US
In 2015, ProSiebenSat.1 Group increased its share in Collective Digital Studio (CDS) by 50 % to 75 % and combined it with Studio71. Studio71 is a subsidiary of ProSiebenSat.1 and the biggest German-language multi-channel network. The two studios share a single vision: collaborating with major Web talents to produce premium content and distributing and marketing it worldwide.
Global Player
>1,400
Channels
and 3.5 billion video views a month — that's the track record of Studio71, ProSiebenSat.1's global multi-channel network with offices in Los Angeles, New York, Toronto, London, Berlin, and Vienna. The vigorously growing multi-channel network has specialized in premium content. The original Studio71 rose to be Germany's market leader in just two years. In 2015, ProSiebenSat.1 acquired CDS, one of the leading multi-channel networks in the US, and merged it with Studio71. Since then, Studio71 has also been one of the major players internationally, ranking among the top 5 in the world. The best-known Web stars and channels in the Studio71 stable include Gronkh, LeFloid, Kelly aka MissesVlog, and Rhett & Link.
Together they're playing among the top 5 in the global league, with more than 1,400 channels and 3.5 billion video views a month. You can feel the excitement from Los Angeles to Berlin: the market potential is immense and business is flourishing. London market research firm Ampere Analysis puts the value of all multi-channel networks worldwide at more than USD 20 billion.
Web stars reach an audience of millions: Even Angela Merkel agreed to an interview
It's the Internet that made it possible. While TV usually remains within national boundaries, Web videos have a global audience. You can watch them anywhere in the world on video platforms like YouTube, MyVideo, Vimeo, Facebook, and Vine. This brings the markets closer together. Last summer, Green and his Berlin colleagues from Studio71 in New York produced their first joint show. On "Beauty Cruise," German fashion vloggers like Dfashion met American Web stars like Amber from "AmbersCloset". This is just one example of the pioneering spirit so popular with Americans. "There are no hard and fast rules for programs like this," says Green.
Hollywood-on-the-Web lives on improvisation. "Classic film stars built a myth around themselves; they seem unapproachable — but YouTubers count on being one-on-one with their audiences," he explains. They view themselves as creative people, and that's what they call themselves, too: creators. They're producers and stars simultaneously. Video bloggers want nothing to do with Hollywood-style star hoopla.
The CDS manager knows what he's talking about. He's been in show business for 30 years. He's managed stars from Pamela Anderson to Enrique Iglesias. Some of the US talents he has under contract now are Lilly Singh (alias Superwoman) and Rhett & Link. They're comics, gamers, entertainers.
LeFloid

News, games, short films
2.8 million subscribers
13 million views a month

He comments on world events in a nonchalant way — provocatively and entertaining. His interview with German Chancellor Angela Merkel also put LeFloid — alias Florian Mundt — into the spotlight with older audiences in 2015. With his LeNews Web show, this pioneer on the German Web video scene has become one of the most influential talk programmers among young adults for years. The 28-year-old Berlin native shares his delight in gaming and films on his DoktorFroid and FlipFloid channels. He's been under contract with Studio71 since 2015.

Kelly aka MissesVlog

Comedy
1.1 million subscribers
8.2 million views a month

Kelly Svirkova gives us glimpses of her life, with a healthy dose of self-mockery and just a touch of craziness. In videos like "Things girls say," the 23-year-old puts an end to typical clichés. Her MissesVlog channel reached a million subscribers at the end of 2015, and the trend is still going up.

Michael Buchinger

Comedy
110,000 subscribers
1 million views a month

Concisely and sarcastically, Michael Buchinger pins down what lots of people think but few dare to say. On his channels on YouTube, MyVideo, Twitter, and Tumblr, the 23-year-old Vienna native takes on topics that especially intrigue him in his "peculiar world."

Rhett & Link

Comedy, music videos
13 million subscribers
100 million views a month

Friends since their school days, Rhett James McLaughlin, 38, and Charles Lincoln "Link" Neal III, 37, are two of the world's most important Web stars. The Americans are known for their sketches and their hilarious music and advertising videos. Besides Rhett & Link, they also have several other channels, like the daily talk show "Good Mythical Morning." They also had guest appearances on Jay Leno's and Conan O'Brien's talk shows.

The Voice Kids

Talent show
1.7 million subscribers
57 million views a month

"The Voice Kids" is one of the most successful talent shows, both, on the Web and on TV, on SAT.1. The fourth season has already run early in 2016. At four "blind auditions," professional musicians Lena Meyer-Landrut, Mark Foster, and Sasha choose the best voices for their team and then coach the young talents for the finals. "The Voice Kids"-channel on YouTube had more than 900 million views since its 2013 debut.
Home-Video-Markt
30
billion USD
is the expected revenue volume for electronic services like online videos and streaming in the home video market by 2019, according to consulting firm PwC in "Global Entertainment and Media Outlook 2015 - 2019." That's twice the 2014 figure. The growth drivers include multi-channel networks like ProSiebenSat.1's Studio71. Videos can be viewed on the group's own commercial online video portal MyVideo.de and also on third-party platforms such as YouTube and Vimeo. Other services that ProSiebenSat.1 operates in the home video market include the maxdome subscription video library and the 7TV app.
Source: PwC "Global Entertainment and Media Outlook 2015 — 2019."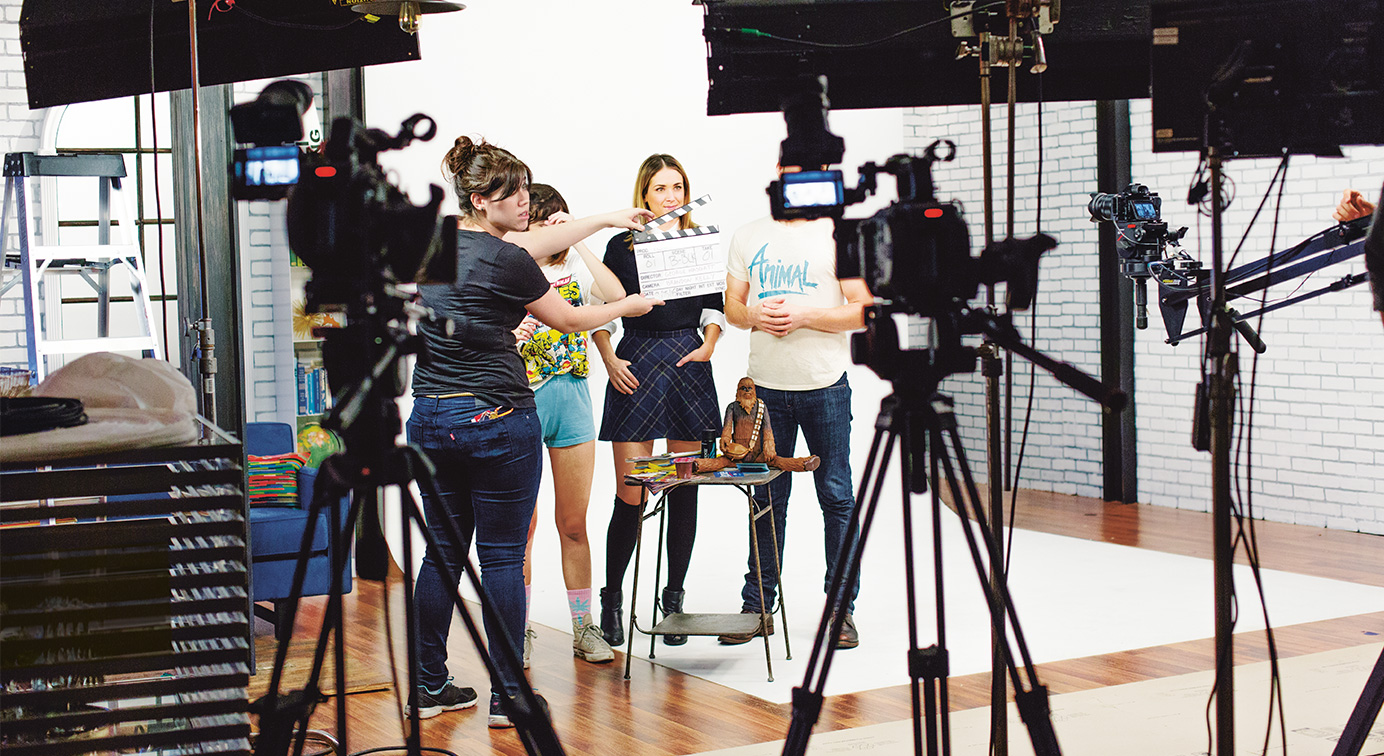 The Studio71 Web stars have their own audience of millions — "Let's Play Together" hosts like Gronkh and Sarazar, comedian Kelly aka MissesVlog, and news commentator LeFloid (real name Florian Mundt). Since Mundt interviewed Angela Merkel about German politics in the summer of 2015, the 28-year-old is known to classic TV viewers as well. If Germany's Chancellor agreed to see him, that's because of his impressive Web reach of 2.8 million subscribers. Discovering trends and talents with that kind of potential and developing successful programming together are the reasons for which Sebastian Weil, Managing Director at Studio71, is regularly on the phone with Michael Green. To meet in person, they choose locations that will inspire them. Like New York, London, or Munich — for Oktoberfest.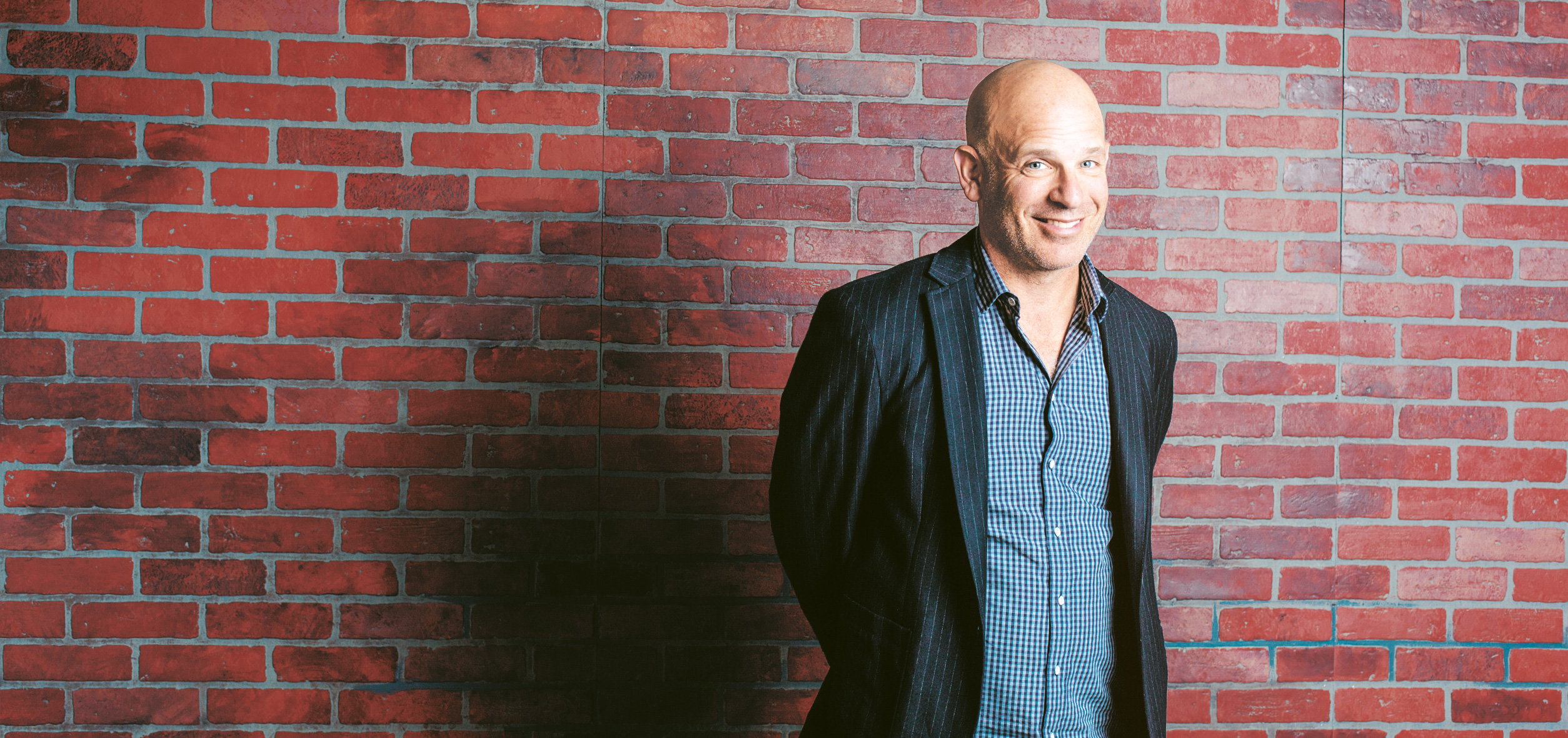 Studio71 develops authentic programming with young creatives
And of course, Berlin. The German capital, with its start-up and creative scene, is an ideal place for Sebastian Weil to discover and encourage young talents. That's why the manager who, together with his team, founded Studio71 two years ago at ProSiebenSat.1 corporate headquarters in Unterföhring urged a move to the borough of Berlin Kreuzberg. In a factory loft on the Spree River, Weil has developed a whole world of his own, well away from the rules of classic TV. He and his creative team develop ideas and try out new programs. One team member is Fabian Siegismund, currently seated in an armchair in the "Green Studio" with a joystick in his hand, intently concentrating on the screen as he comments on his moves during a game. A new episode of "Let's Play Together" is currently being produced live. Siegismund, a YouTube icon and also a Studio71 producer, was a guest on "World Wide Wok — Studio71 goes WOK World Championships 2015." Dner, Kelly aka MissesVlog, Sarazar, and LeFloid were there, too. This brought a mighty surge in TV ratings among the young target audience that is especially interested in the Web videos the creators produce.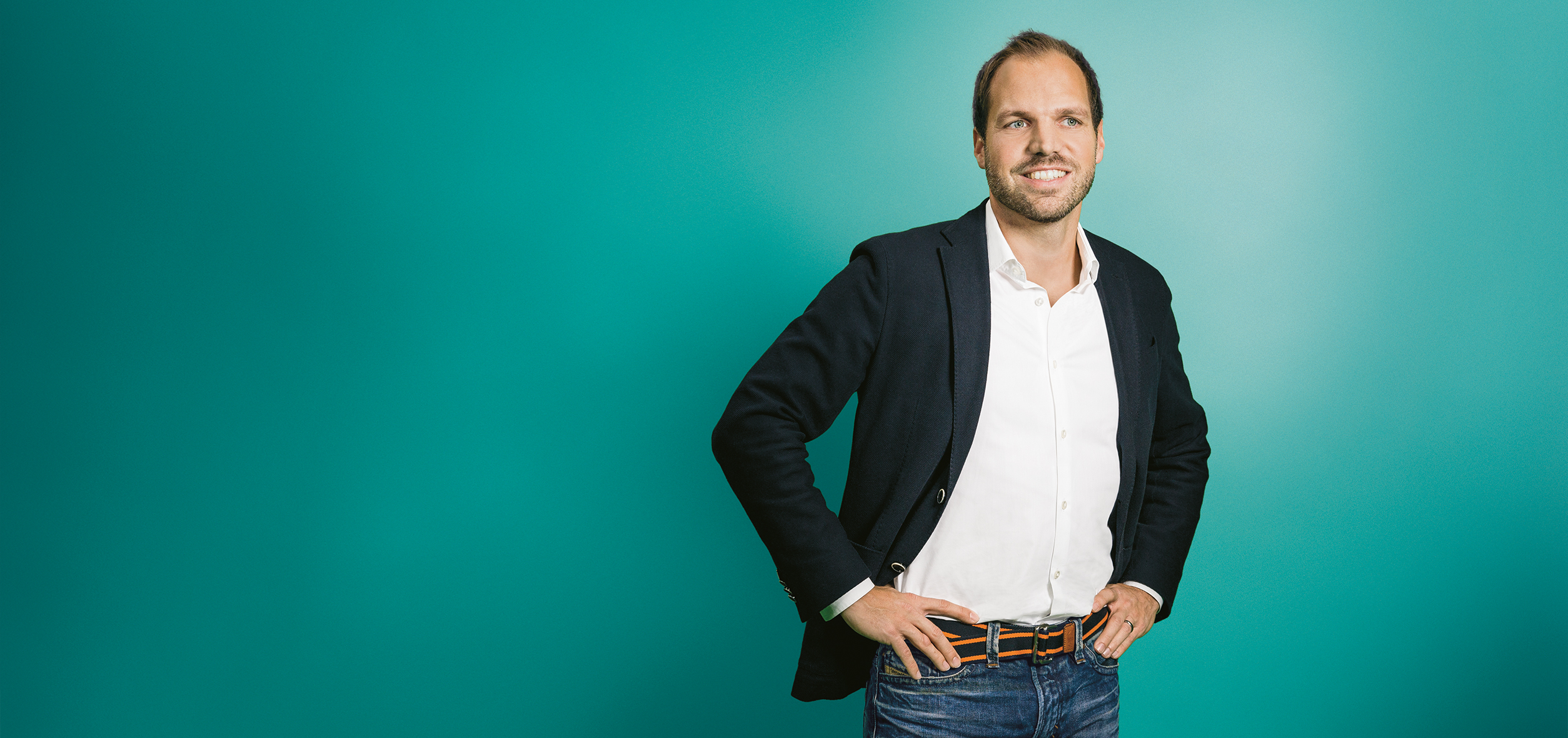 Large reaches attract big brands as advertisers and program partners
These Web stars' growing popularity in turn attracts advertisers. The multi-channel networks have bundled their channels thematically for marketing purposes under the headings of Games, Beauty, Fashion, Sports, and Comedy. The demand for content environments like these will continue to grow, according to US market research firm eMarketer.
But classic advertising is only one of Studio71's sources of income. Branded entertainment commissioned by companies is another key source and it's growing more and more important. One example is Coke TV, hosted by Dner. This 21-year-old is one of Germany's most popular vloggers, with 2.4 million subscribers. His channel is produced and distributed by Studio71, which also provides Web videos for clients like Sony, Axe, and Amazon. In the US, CDS also has a long list of major brand names among its clients, including Procter & Gamble, Toyota, and Estée Lauder. American telephone service provider Verizon recently ordered an entertainment program, "Elite Daily." Their motive: The company needs powerfully attractive content for its mobile social entertainment network Go 90, which launched last October — including live music, sports news, and entertainment.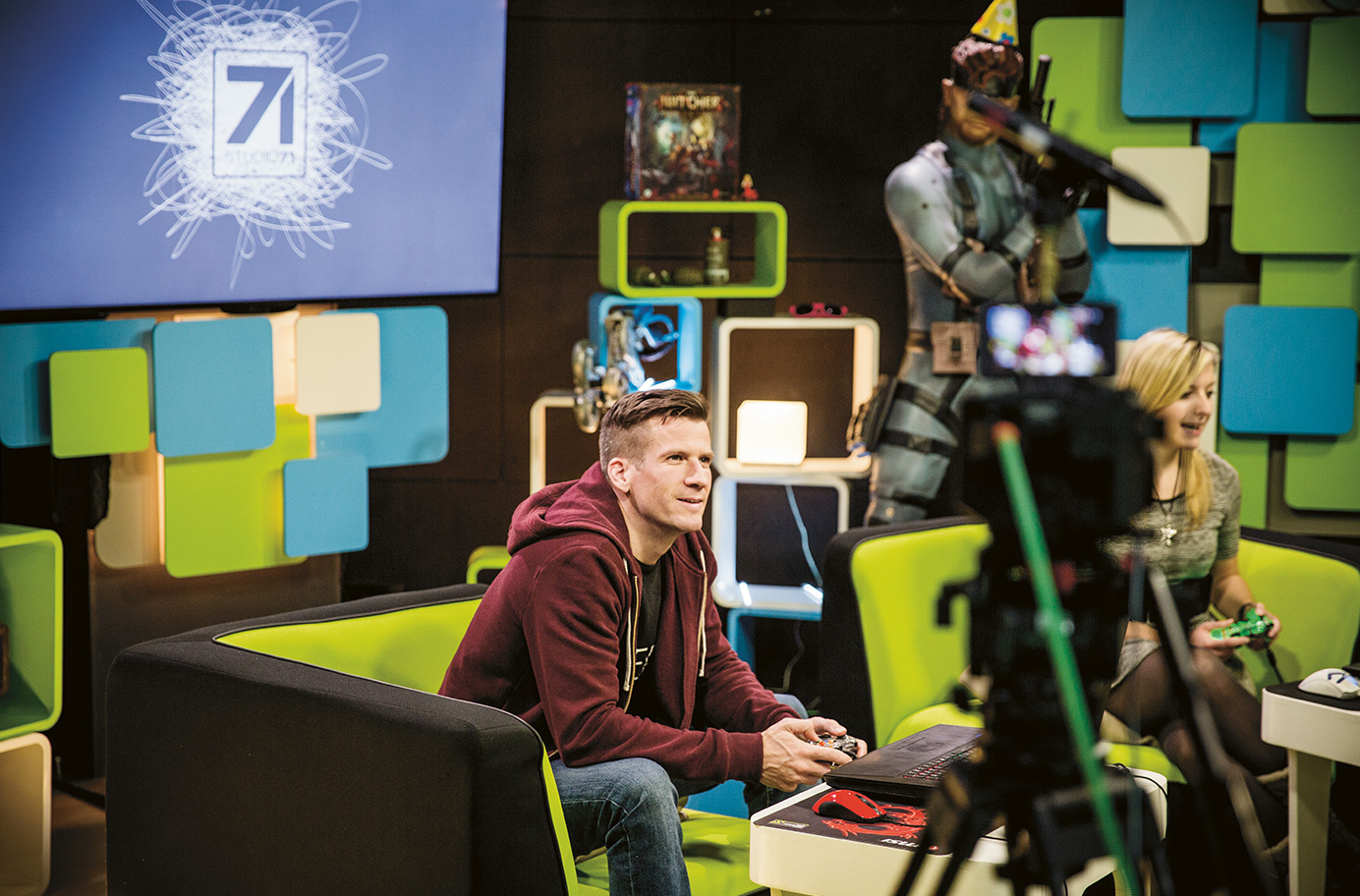 The multi-channel networks' success story continues
According to an eMarketer study, this kind of branded entertainment programming is making a significant contribution to the networks' dynamic growth. Berlin market research firm Goldmedia is already talking about "Major Studios 3.0." In the classic Hollywood era, the "majors" were the film studios that operated a vertical structure of production, rentals, and a fleet of theaters. Well-known names include Paramount and Metro-Goldwyn-Mayer.
The top item on the agenda of ProSiebenSat.1's new global player is to make the most of new business opportunities in Europe, America, and other continents and to capitalize on successful content and programming all over the world throughout the value chain. Michael Green also thinks there's still plenty of potential in licensing, because Internet-based TV and connected TV is increasing the demand for content. The future in this fast-growing market belongs to global networks, he says. Big ambitions, which are even conquering the big screen. Just recently, Studio71 issued its first global theatrical release, "Natural Born Pranksters." Worldwide distribution rights were sold to the listed film studio Lionsgate. The comedy starring YouTubers Roman Atwood, Vitaly Zdorovetskiy, and Dennis Roady and will reach theaters in the summer of 2016. The new Web stars are turning Hollywood upside down.<